News
Industry creatives and leading associations embrace the FilmLight Colour Awards
FilmLight recently launched a new event honouring colourists and the art of colour worldwide, with winners due to be celebrated at EnergaCAMERIMAGE 2021 in Poland. The programme has met with spontaneous acclaim. Colourists, renowned cinematographers and directors, and other professionals from the imaging industry across the globe, all support the initiative.
The judging and awards are being organised with the co-operation of the ASC (American Society of Cinematographers), Imago (the International Federations of Cinematographers) and CSI (Colorist Society International).
Roberto Schaefer, ASC AIC-Imago, said, "For years I have believed that as cinematographers we need to acknowledge that there is more to creating the best cinematography. The finished product is the work of many talented and artistic individuals who should be recognised in a wide, cross-departmental way. I hope that this will be a beginning."
FilmLight has started to unveil the panel of industry luminaries who will evaluate the nominees. Oscar and BAFTA-nominated cinematographer
Danny Cohen
brings a unique creative perspective. "How a cinematographer and a colourist work together on a film is key," said Cohen. "There needs to be a sympathetic understanding of the project as so much hangs on the grading. For a colourist to be able to interpret what a DoP wants and then execute the look is vital."
Peter Doyle
has formed long-term collaborations with DoPs such as Bruno Delbonnel, Seamus McGarvey and Philippe Rousselot, and directors such as Tim Burton, Joe Wright, Guy Ritchie and Peter Jackson. From using custom software to colour grade
The Matrix
in the '90s, to commissioning the first of the DI grading packages for
The Lord of the Rings
in the early 2000s, Peter now works with PostWorks NYC, contributing to the design of a new unified colour ecosystem from rushes through to final deliverables.
Beatriz Pineda
is senior director, non-linear distribution and new technologies for HBO Latin America. She has helped companies such as HBO and Sony to optimise their media distribution pipelines, introducing innovative products in a highly demanding industry.
The Oscar and BAFTA-winning cinematographer for
Slumdog Millionaire
,
Anthony Dod Mantle
, is known for his collaboration with iconic directors such as Danny Boyle, Lars von Trier, Ron Howard, Oliver Stone, Thomas Vinterberg and Kevin MacDonald.
Nicola Daley
is a world-renowned Australian cinematographer who has shot documentaries everywhere from Iraq to North Korea, and who now focuses on drama and commercials.
Joining the judging as well is multi award-winning senior colourist
Jet Omoshebi
from Goldcrest Post Production Facilities in London. Collaborating with highly regarded DoPs, directors and agencies, Jet has contributed to acclaimed TV dramas and feature films in recent years, including
Fortitude, Rellik, The Night Manager, The Witcher
and
The Terror
.
The panel also includes
Simon Astbury
, managing director at Juice in Shanghai. Starting as a rushes colourist for classic films such as
Notting Hill
and
Shakespeare in Love
, he has worked with industry legends such as Jack Cardiff and Baz Luhrmann. Astbury commented, "Colourists have long toiled in the gloom, bringing their unique brand of magic to film and TV screens in relative anonymity. I'm hugely looking forward to being a member of the jury for these awards, bringing colourists and their amazing work blinking into the daylight."
Zak Tucker, Co-Founder and CEO and President of Harbor, also supports the awards programme. "The individual skills, passion and talent of colourists contribute greatly to the stories we see on our screens today. At Harbor, our colourists are dedicated to finding that something extra to elevate the image to the sublime. For that reason I'll always support the recognition and celebration of their talent."
Wolfgang Lempp, CEO of FilmLight said, "We conceived the idea of the Colour Awards because we wanted to emphasise the creative and collaborative role of the colourist in the whole industry, and this is boosted by the support we are receiving from the three leading professional bodies.
"I'm sure that having both colourists and cinematographers, artists and technologists on the judging panel will spark some lively debates," Lempp added. "I look forward to seeing the results of their deliberations, and honouring the best work."
While FilmLight is sponsoring and organising the Colour Awards 2021, users of any grading technology are welcome to enter, as are colourists from the largest post facilities to home set-ups. The only criterion for success is that the technology should be used to create visually stimulating and satisfying imagery.
Colourists or their sponsors still have time to enter the awards at
https://filmlight.awardcore.com
. Nominations will close on 19 September, with a shortlist announced in October and the winners revealed in November.
---
FilmLight announces global Colour Awards Jury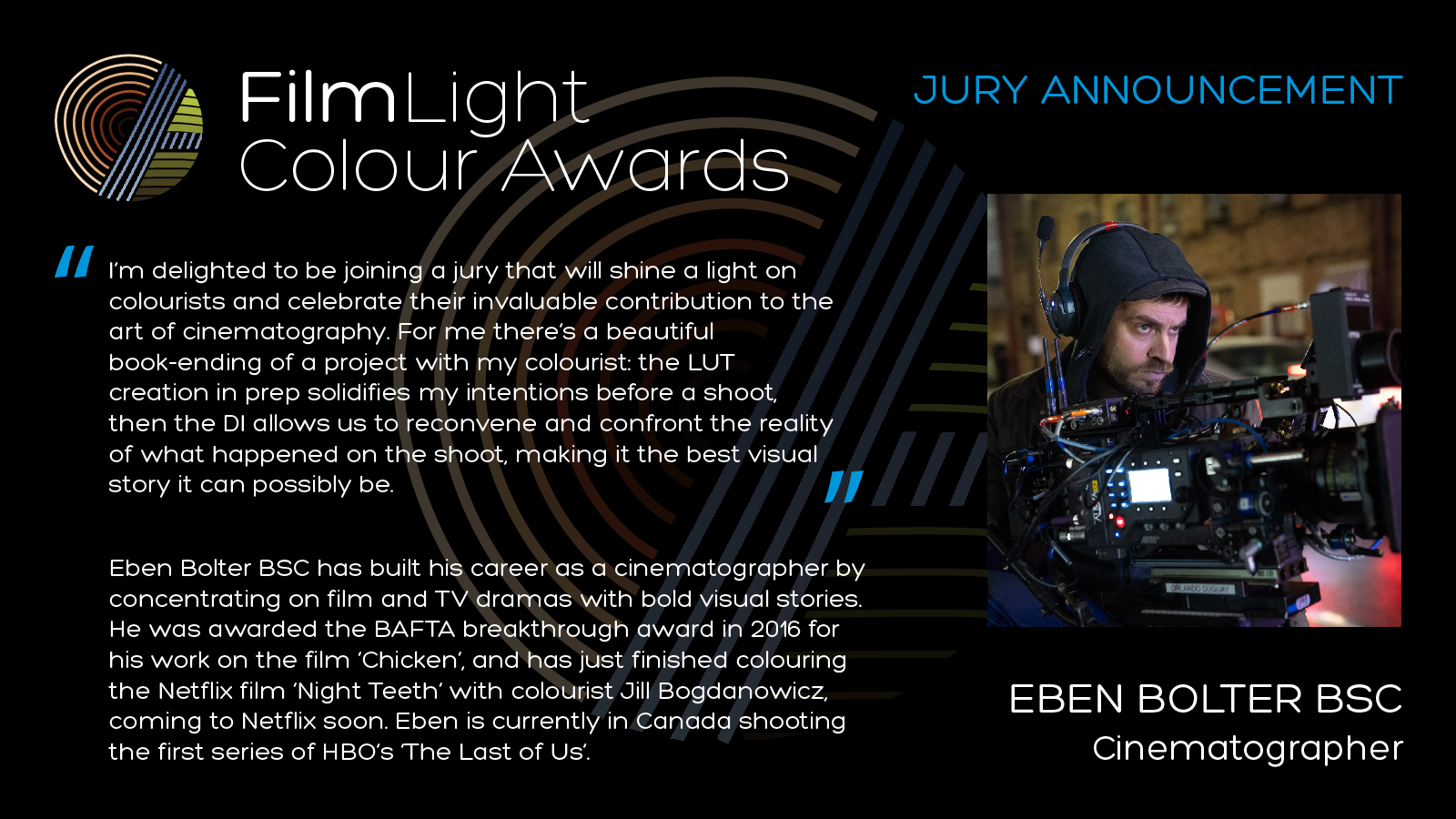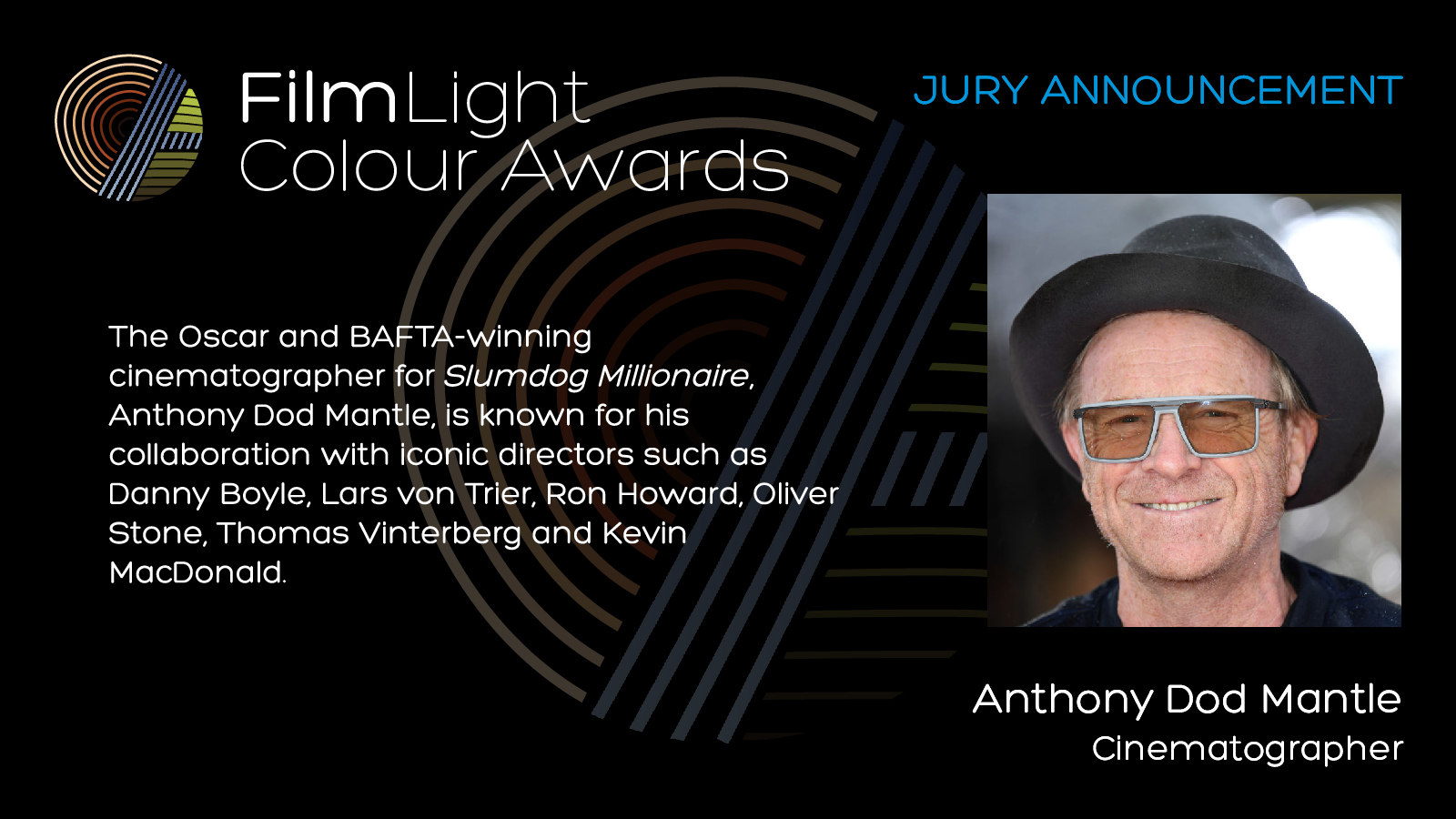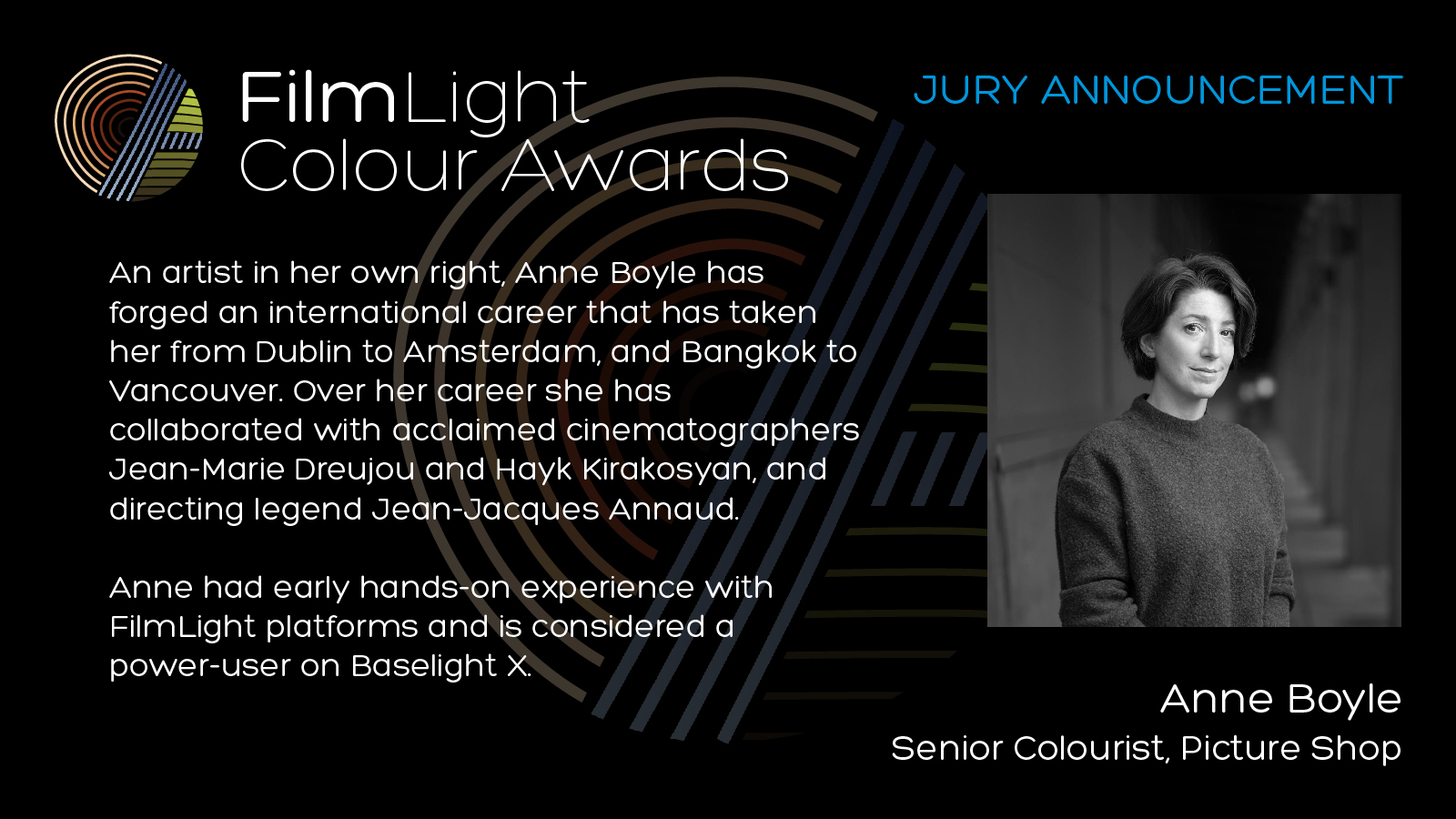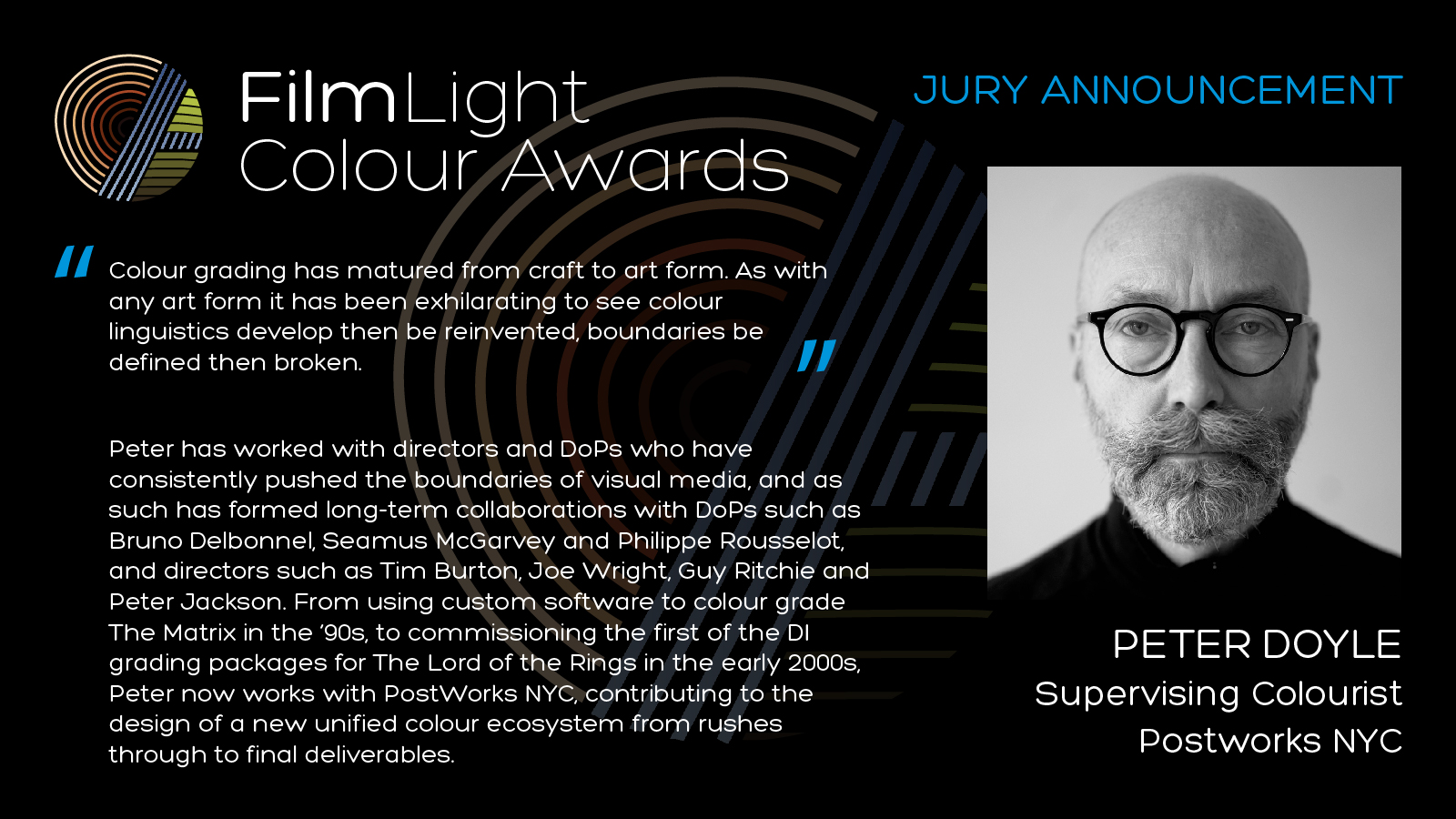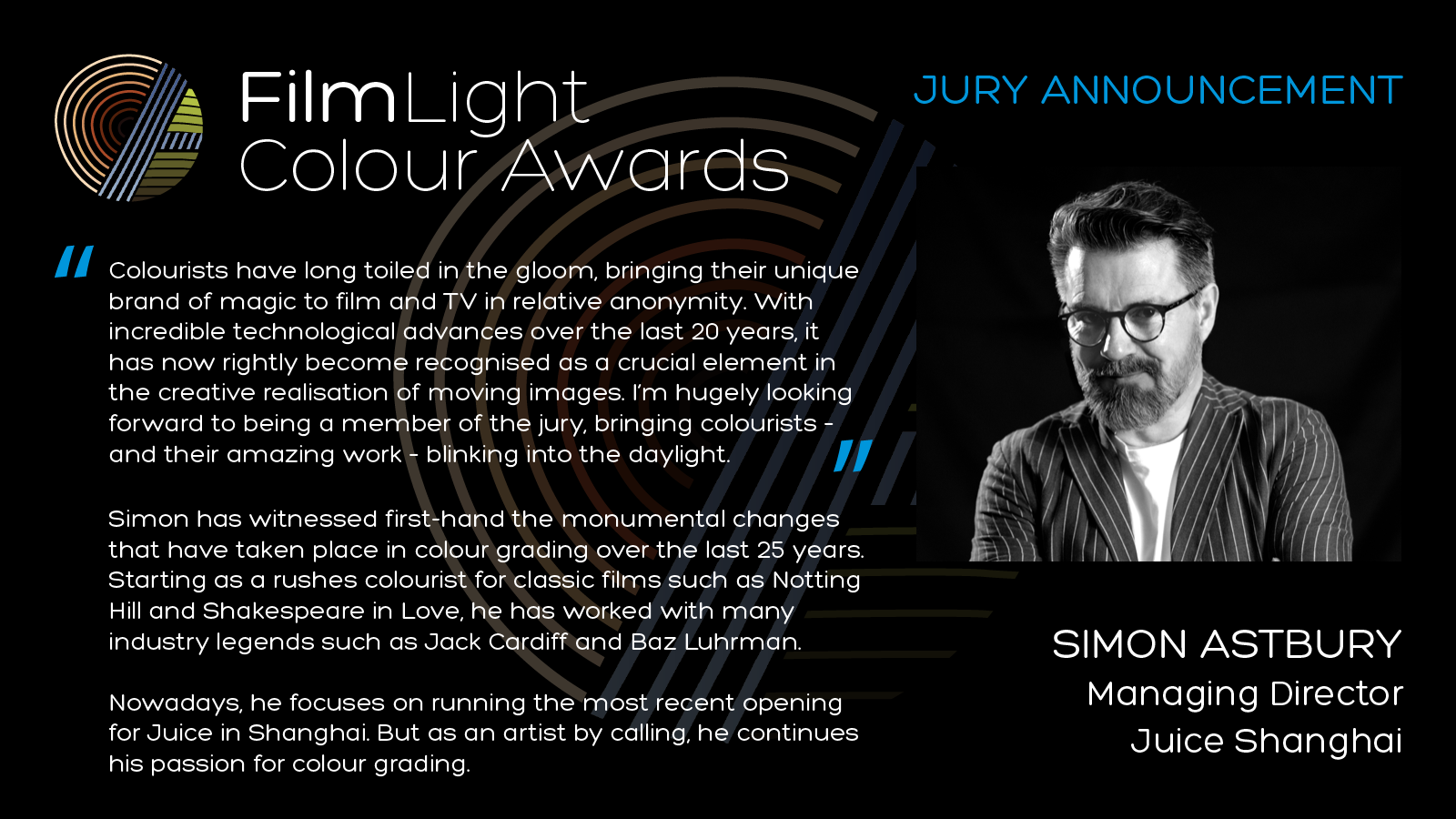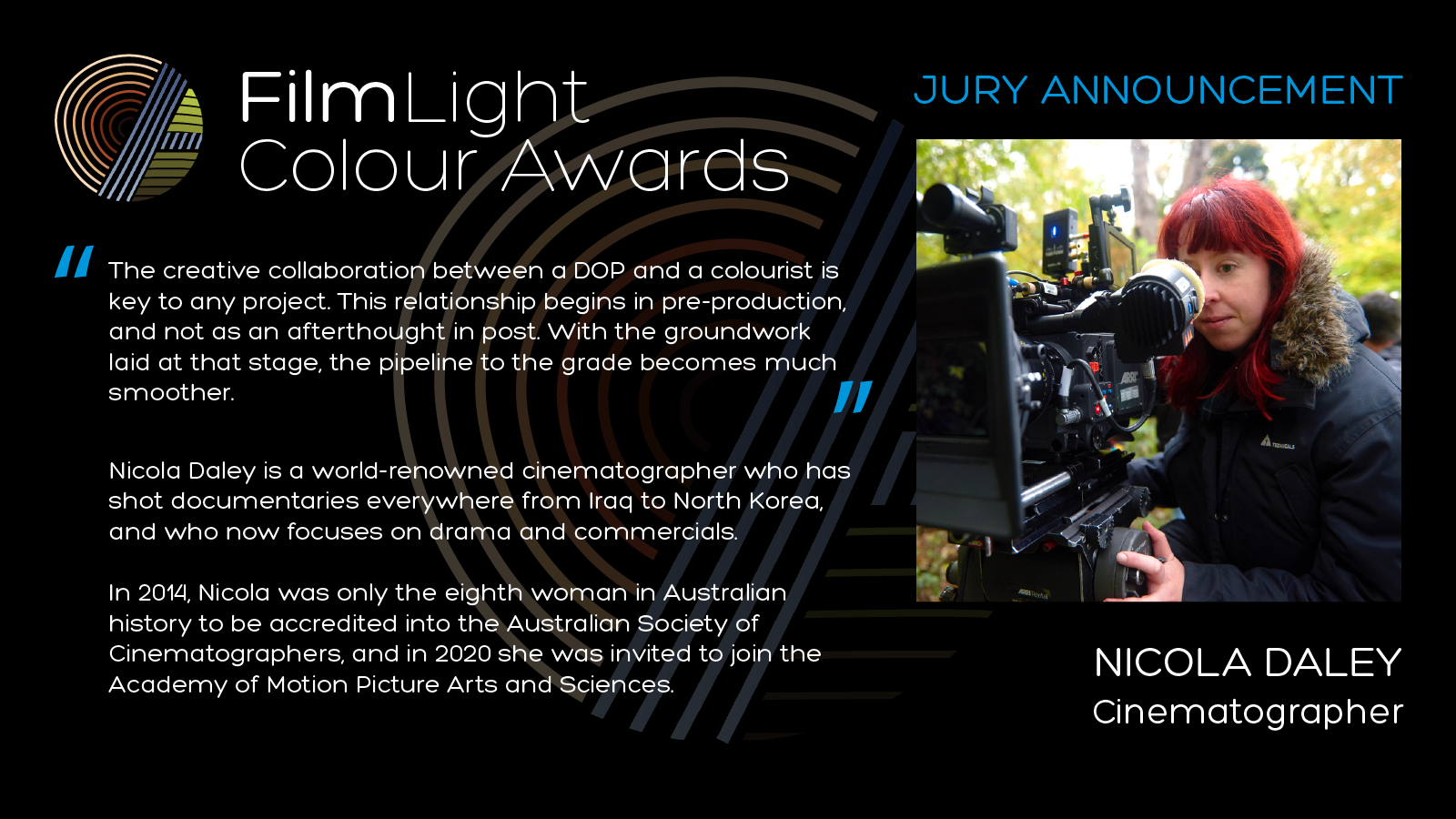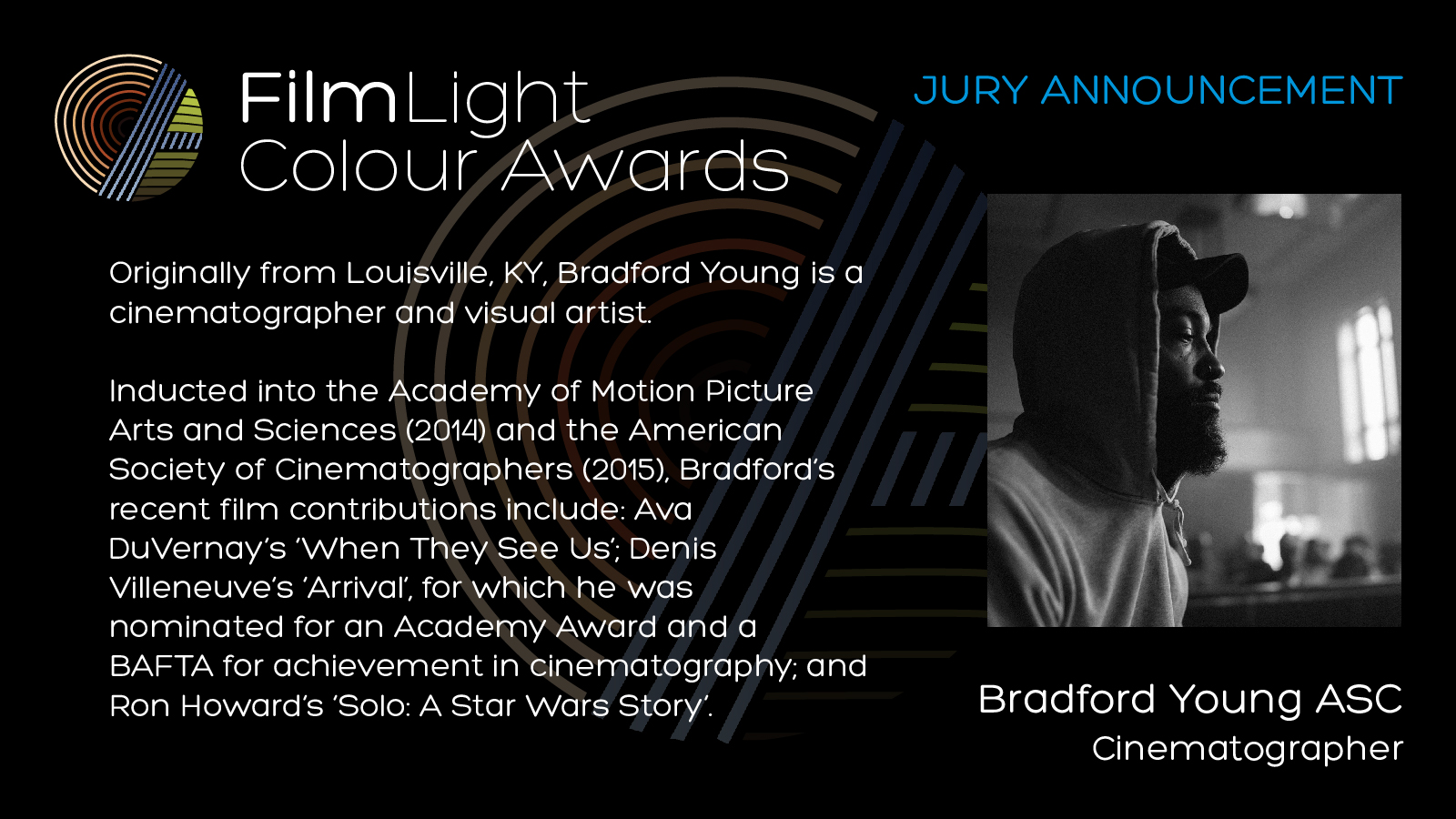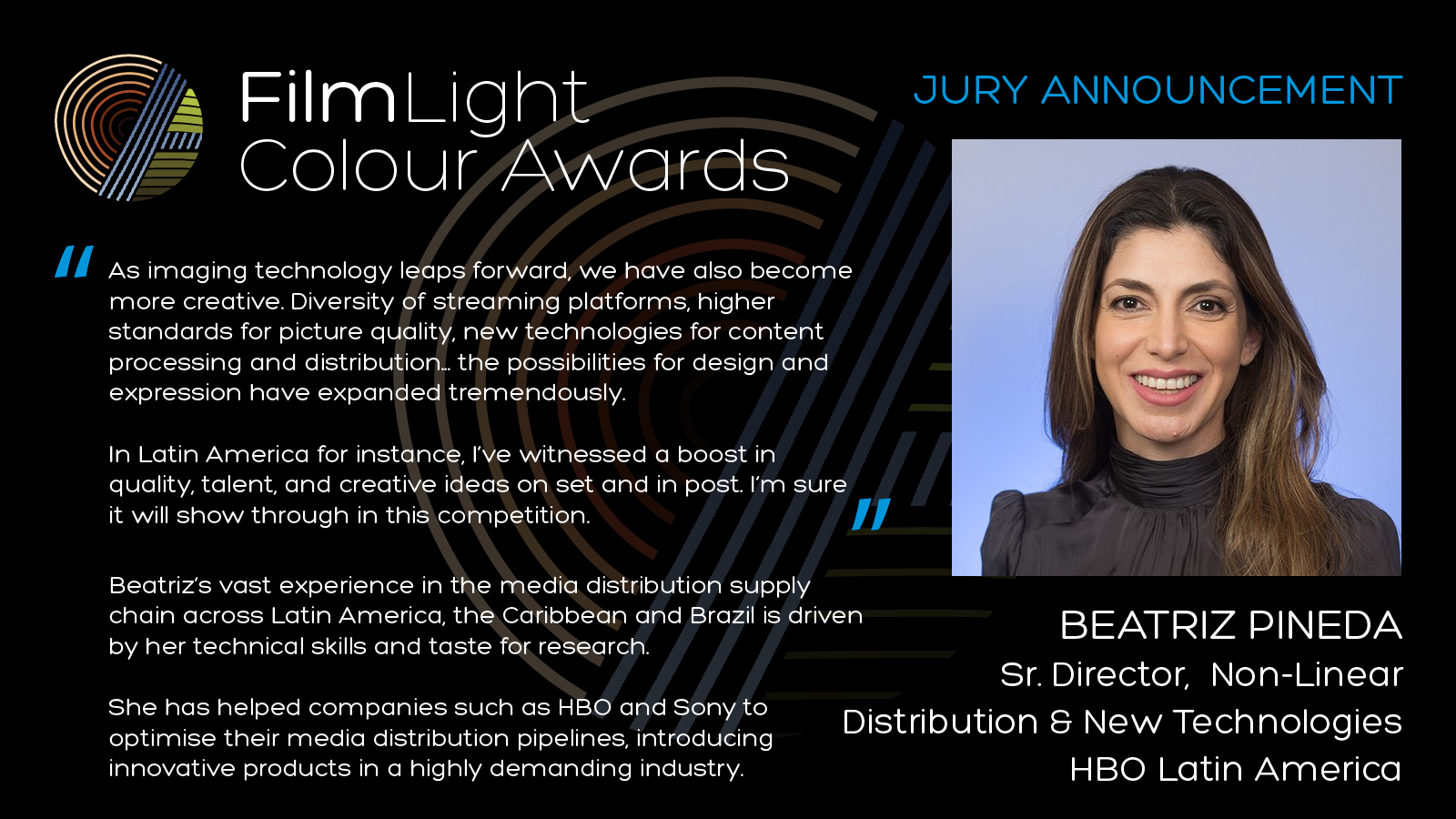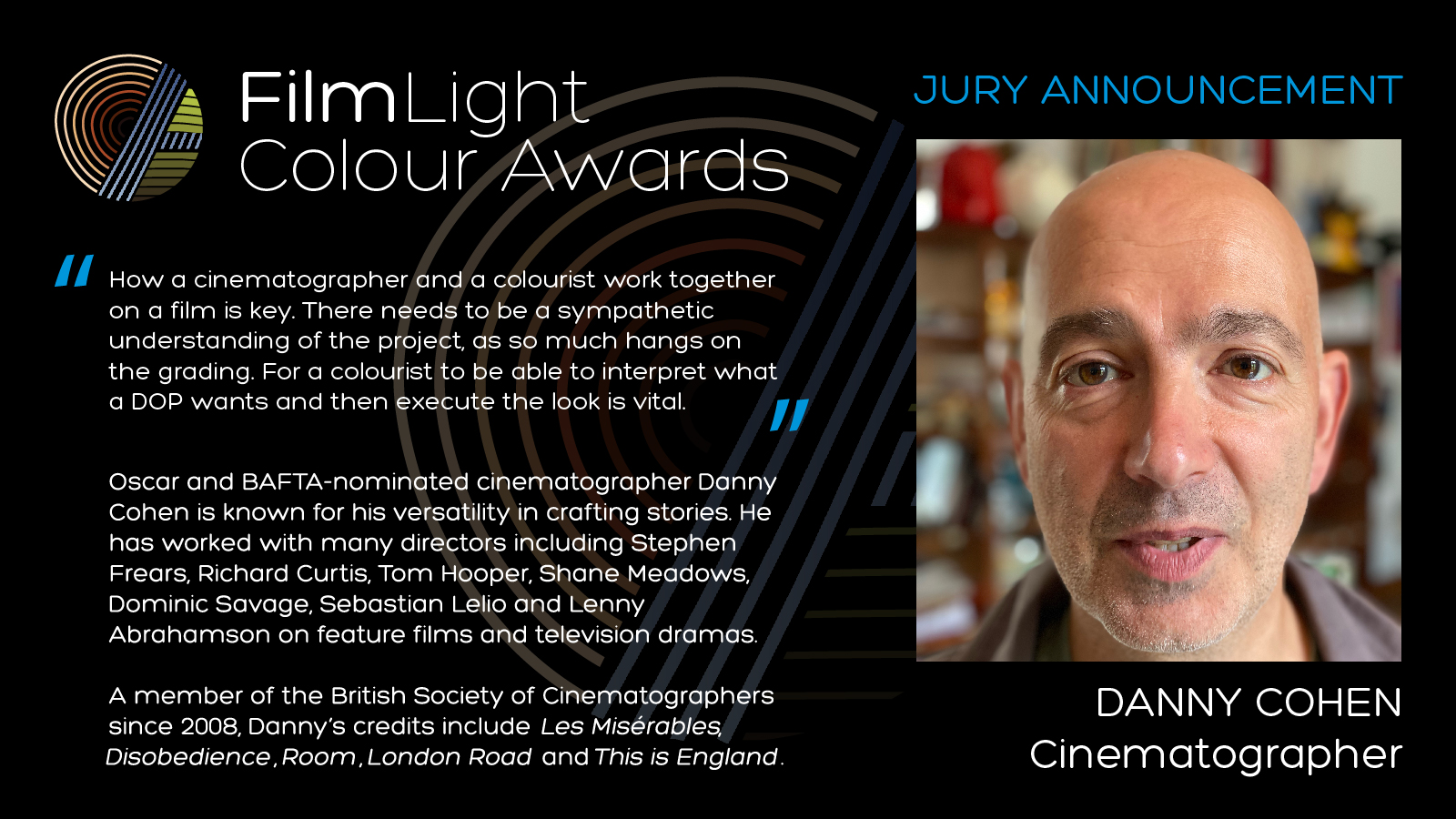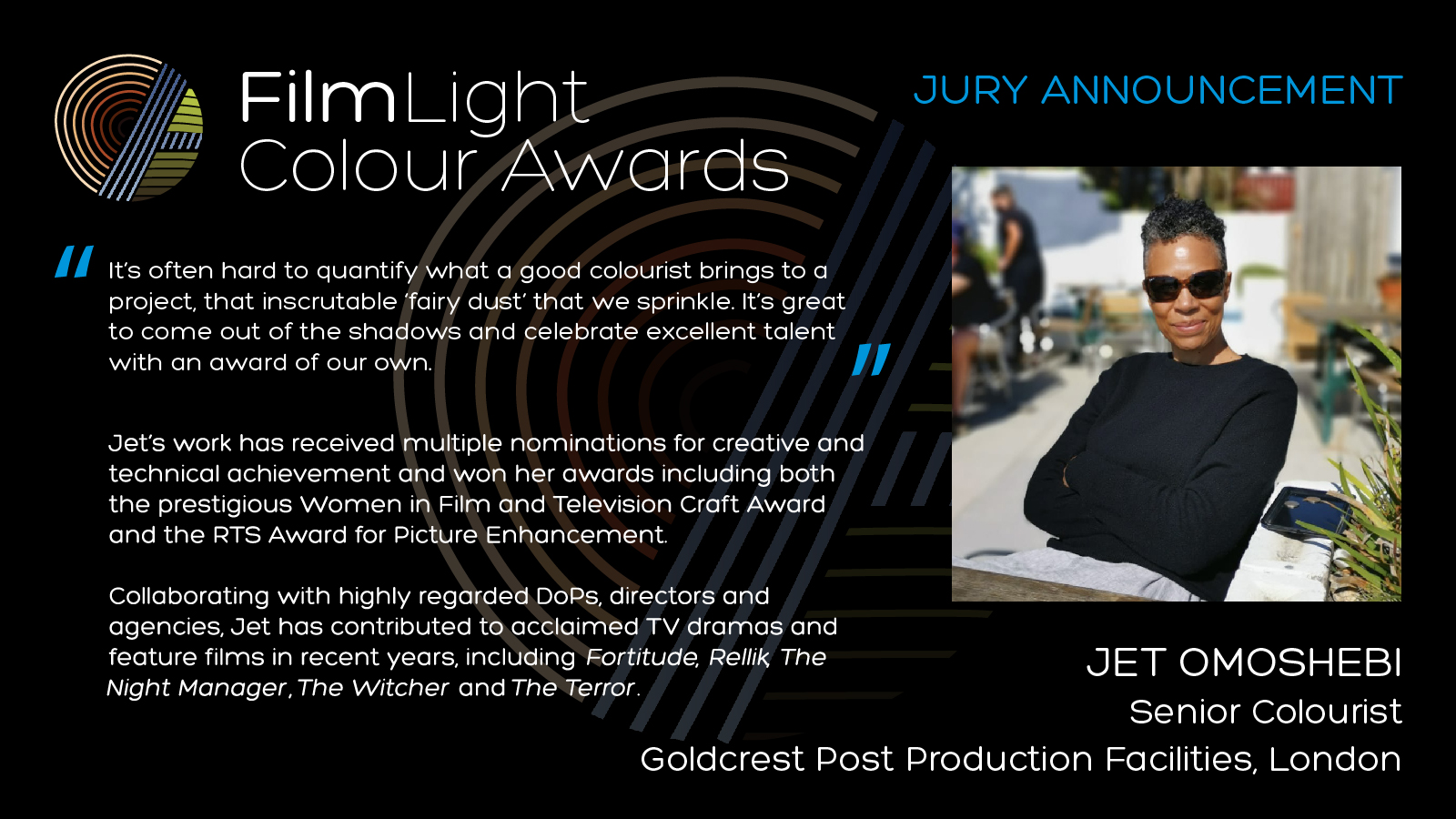 ---
Honouring colourists
Wolfgang Lempp, CEO of FilmLight, explains the driving force and inspiration behind the launch of the new FilmLight Colour Awards 2021
At FilmLight, we have been serving colourists for close to 20 years, and our success is totally dependent upon their creative skills. They drive our developments, make us strive for better, faster, more responsive technology, and delight us with the results of our work.
Despite all that, the role of the colourist is still perhaps less recognised than it should be. This role has moved far beyond the colour timer of the film era, responsible primarily for matching and balancing shots with the limited tools they had available.
Today the colourist has a powerful, creative role. When things go right, the colourist, the cinematographer and the director work together to create the look of the production. Subtly, subliminally, this look creates the atmosphere of every shot. Done well, the colour grading underlines the plot and positively contributes to the storytelling.
I mentioned collaboration, and that is a really important part of what we are trying to recognise through the Colour Awards. It is all too easy to create a mythical war between the DP and the colourist, with one fighting to undo the work of the other. Such situations rarely if ever exist, and every director, cinematographer and colourist will tell you that the happiest of projects and most successful outcomes are the result of everyone sharing ideas and vision.
The lack of recognition, and the power of the collaboration, are the reasons we have chosen to create a new set of awards. The FilmLight Colour Awards will recognise and celebrate the best work, wherever it is done and whatever technology is used.
This is certainly not a competition between technologies. At FilmLight we freely acknowledge that there are other systems in the market. Those systems, too, have their powerful advocates and highly successful outcomes. So, whatever lies underneath your grading panel, if the work is good then we want to see it.
These awards are about people. They are about building recognition and offering accolades within the grading community, within the post-production community, and within the wider world of all those who love movies and premium productions.
We also want these awards to be truly global. The latest work in London or Hollywood may be grabbing the headlines, but that does not mean that ground-breaking, creative work is not being done in any of the thousands of facilities across the world. If our awards can shine a light on a previously neglected market, so much the better.
Why is today the right time to launch these awards? My view is that the role of the colourist is evolving and growing ever faster, and there has never been a better time to honour them. The days where a colourist would see the material for a commercial at the start of a one-day grade, or would have a locked edit for a movie grade, have long gone.
Today, a central part of that collaboration sees the colourist involved from the very beginning to the very end of a project. Their voice will be heard in camera and lens tests, and will have an opinion on shooting and lighting, without of course getting in the way of the cinematographer's skills.
They might need to work with the CGI team on an effects-heavy project, ensuring that everything sits together smoothly. They may take responsibility for compositing. With today's trend for shooting live pixels in LED volumes, with virtual reality appearing in real time, then the colourist has to ensure foreground and background sit seamlessly together, while masking the technical problems that the LED screens may present.
And when the material is shot and the master grade is complete, the colourist has yet one more task: to create all the different deliverables now expected. There will be high dynamic range and standard theatrical releases - and maybe even film prints for some markets - plus HDR and standard video formats, and many more. The colourist is one of the few that can be involved from the first task to the last.
Our aim is that the FilmLight Colour Awards will become a highly anticipated annual event, and we foresee organic growth in the programme and its scope. For the first year, there are awards in four categories:
theatric features
non-theatrical and television series
commercials and music videos
most innovative use of technology
Our plan is to have a jury of noted cinematographers and other industry creatives to judge the colourist's work. They will bring their understanding of how an image is made, and how its light and shade creates a mood and a dynamic.
We are working with leading organisations of cinematographers and existing and highly prestigious festivals on the Colour Awards programme and we plan to announce the winners at EnergaCAMERIMAGE in Poland in November 2021.
Finally, I wanted to address what has driven us, FilmLight - a developer and vendor of grading and colour management technology - to create and sustain a programme of awards. Especially as it is a fundamental tenet of the awards that we welcome entries prepared on our rivals' technology.
We see every day the incredible work that colourists are creating around the world. We want more people to see what they do, and how they contribute to the process, whether it is a blockbuster movie or a 30 second television spot.
Winners - and all entrants - will receive the recognition they deserve, for their highly skilled and imaginative work. We hope that will promote their careers, ensuring they have a continual round of new challenges and new collaborations.
I am delighted to invite colourists the world over - seasoned professionals or those newly developing their skills - to submit their best work. Good luck to all that enter the awards!
Entries open on 16 June 2021, and will be submitted via a dedicated platform. Entries will close in mid-September, with the shortlist announced in mid-October and winners presented with their trophies in November.
---
FilmLight launches global Colour Awards
Company aims to celebrate the art of the colourist in new awards programme launching this summer
LONDON - 03 June 2021:
FilmLight, the leader in colour management technology, has announced a new programme of awards which will honour colourists and the art of colour worldwide. The awards are being organised in association with professional bodies and are open to colourists using any grading technology, with the winners announced at EnergaCAMERIMAGE 2021 in Poland.
Introducing the awards, Wolfgang Lempp, CEO of FilmLight said, "We believe that for all sorts of historical reasons, colourists do not always get the recognition they deserve. As part of our responsibility and commitment to the industry and our customers, we aim to set that right with the FilmLight Colour Awards."
In 2021, its inaugural year, the programme features four categories: colourist in a theatrical feature; colourist in a non-theatrical or television series production; colourist in commercials or music videos; and the most innovative use of technology to achieve a creative result. The awards will be decided by a jury made up of noted cinematographers and other industry creatives, which will be announced in the following months.
"The colourist today is far more than a simple 'colour timer', matching and correcting," commented Lempp. "We believe that the most satisfying results are achieved when DPs and colourists collaborate, and indeed many colourists are now involved throughout the whole production lifecycle, from early lens and camera tests through to the very many deliverables now expected."
"When there is a true collaboration with the cinematographer, colourists make a real creative contribution to the feel and the atmosphere of a production. It is exactly this which we are looking to reward."
While FilmLight is sponsoring and organising the Colour Awards 2021, users of any grading technology are welcome to enter, as are all colourists - from passionate amateurs to industry veterans. The full criteria for the judging process will be detailed soon, but the key criterion is that the technology should be used to create visually stimulating and satisfying imagery.
Entries open on 15 June 2021, and will be submitted via a dedicated platform. Entries will close on 15 September, with a shortlist announced in October and the winners revealed in November at EnergaCAMERIMAGE 2021.
"We want to see colourists get the recognition they deserve, not just among some of their peers but on a wider stage," concluded Lempp, "In turn, the winning entries will demonstrate how creative and collaborative a good colourist can be. Winners will be seen as leading creative forces in the industry."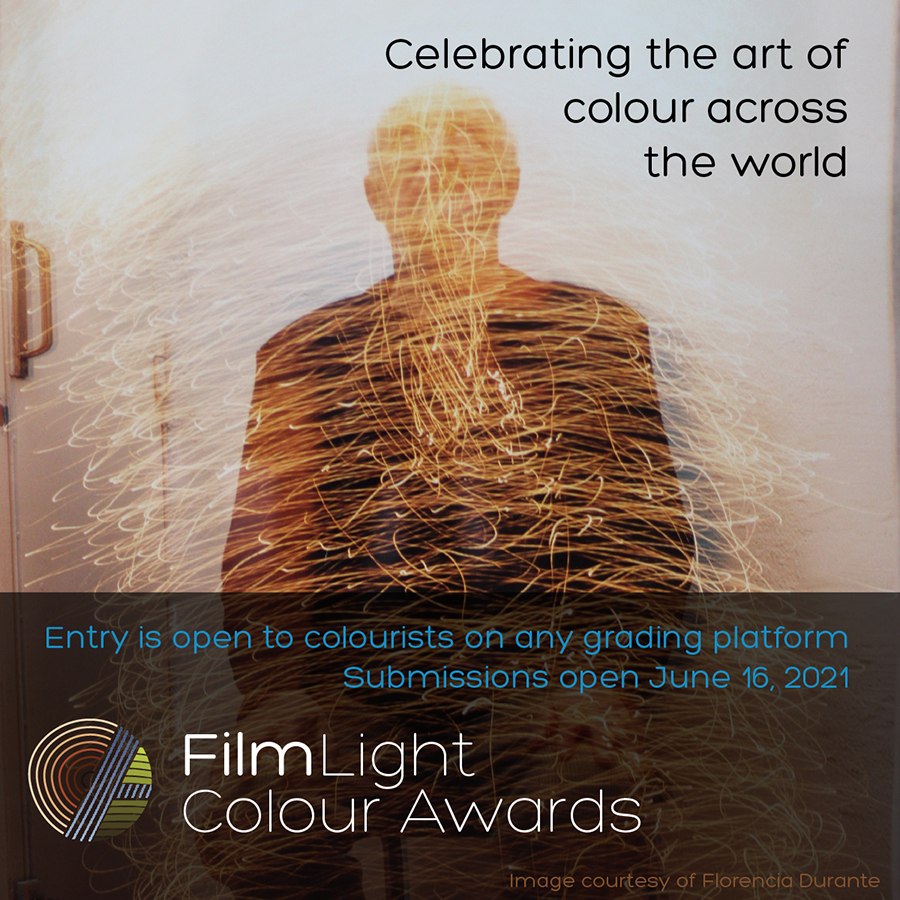 ×
DO NOT upload a file that has a slate, countdown, 2 pop or credits. Any of these will cause your file to be REJECTED during the QC process and you will need to provide a new file.

After you upload your video, you will have the opportunity to upload a PDF of supporting materials. You can find links to upload this file on the main entry page to the right of each entry.