Jury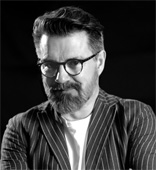 Simon Astbury
Managing Director, Juice Shanghai

Simon has witnessed first-hand the changes that have taken place in colour grading over the last 25 years. Starting as a rushes colourist for classic films such as Notting Hill and Shakespeare in Love, he has worked with industry legends such as Jack Cardiff and Baz Luhrmann.

Nowadays, he focuses on running the most recent opening for Juice in Shanghai. But as an artist by calling, he continues his passion for colour grading.

"Colourists have long toiled in the gloom, bringing their unique brand of magic to film and TV in relative anonymity. With incredible technological advances over the last 20 years, colour grading has rightly become recognised as a crucial element in the creative realisation of moving images. I'm hugely looking forward to being a member of the jury, bringing colourists - and their amazing work - blinking into the daylight."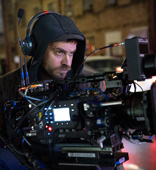 Eben Bolter
Cinematographer

Eben Bolter BSC has built his career as a cinematographer by concentrating on film and TV dramas with bold visual stories. He was awarded the BAFTA breakthrough award in 2016 for his work on the film Chicken, and has just finished colouring the Netflix film Night Teeth with colourist Jill Bogdanowicz, coming to Netflix soon. Eben is currently in Canada shooting HBO's The Last of Us first series.

"I'm delighted to be joining a jury that will shine a light on colourists and celebrate their invaluable contribution to the art of cinematography. For me there's a beautiful bookending of a project with my colourist: the LUT creation in prep solidifies my intentions before a shoot, then the DI allows us to reconvene and confront the reality of what happened on the shoot, making it the best visual story it can possibly be."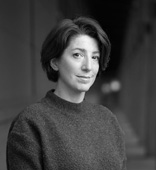 Anne Boyle
Senior Colourist, Picture Shop

An artist in her own right, Anne Boyle has forged an international career that has taken her from Dublin to Amsterdam, and Bangkok to Vancouver. Over her career she has collaborated with acclaimed cinematographers Jean-Marie Dreujou and Hayk Kirakosyan, and directing legend Jean-Jacques Annaud. Coming from a photography background, Anne started her education in the camera department and began to shoot short films and documentaries. Inspired by new developments in technology, she changed course and won a placement at the UK's National Film and Television School (NFTS) seeking to become a colourist. Anne had early hands-on experience with FilmLight platforms and is considered a power-user on Baselight X.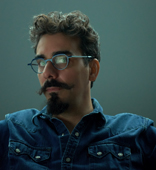 Sylvain Canaux
Colourist, St Louis

French colourist Sylvain Canaux has run the colour suite at St Louis in the heart of Paris since 2012. Specialising in commercials and short-form content, he gained recognition for his work in the beauty, fashion and luxury industries. He collaborates with famous brands and photographers such as Peter Linberg, Paolo Reversi and Solve Sundsboe for Chanel, Dior and Louis Vuitton to name just a few.

Atypical and self-taught, Sylvain always tries to push the boundaries of colour grading on every project, discovering new techniques, and finding inspiration in art and photography to bring life to his pictures.

"Nowadays a colourist must be a scientist with the soul of an artist. The beauty of colour grading is that it is a craft at the crossroads between art, science, physics and psychology."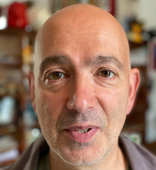 Danny Cohen
Cinematographer

Oscar and BAFTA-nominated cinematographer Danny Cohen is known for his versatility in crafting stories. He has worked with many directors including Stephen Frears, Richard Curtis, Tom Hooper, Shane Meadows, Dominic Savage, Sebastian Lelio and Lenny Abrahamson on feature films and television dramas.

A member of the British Society of Cinematographers since 2008, Dannys credits include Les Misérables, Disobedience, Room, London Road and This is England.

"How a cinematographer and a colourist work together on a film is key. There needs to be a sympathetic understanding of the project, as so much hangs on the grading. For a colourist to be able to interpret what a DOP wants and then execute the look is vital."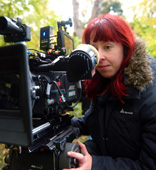 Nicola Daley
Cinematographer

Nicola Daley is a world-renowned cinematographer who has shot documentaries everywhere from Iraq to North Korea, and who now focuses on drama and commercials. In 2014, Nicola was only the eighth woman in Australian history to be accredited into the Australian Society of Cinematographers, and in 2020 she was invited to join the Academy of Motion Picture Arts and Sciences.

"The creative collaboration between a DOP and a colourist is key to any project. This relationship begins in pre-production, and not as an afterthought in post. With the groundwork laid at that stage, the pipeline to the grade becomes much smoother."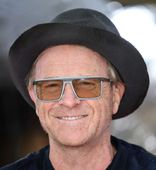 Anthony Dod Mantle
Cinematographer

The Oscar and BAFTA-winning cinematographer for Slumdog Millionaire, Anthony Dod Mantle, is known for his collaboration with iconic directors such as Danny Boyle, Lars von Trier, Ron Howard, Oliver Stone, Thomas Vinterberg and Kevin MacDonald.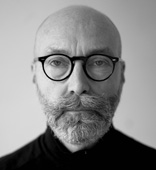 Peter Doyle
Supervising Colourist, Postworks NYC

Peter Doyle has worked with directors and DoPs who have consistently pushed the boundaries of visual media, and as such has formed long-term collaborations with DoPs such as Bruno Delbonnel, Seamus McGarvey and Philippe Rousselot, and directors such as Tim Burton, Joe Wright, Guy Ritchie and Peter Jackson.

From using custom software to colour grade The Matrix in the '90s, to commissioning the first of the DI grading packages for The Lord of the Rings in the early 2000s, Peter now works with PostWorks NYC, contributing to the design of a new unified colour ecosystem from rushes through to final deliverables.

"Colour grading has matured from craft to art form. As with any art form it has been exhilarating to see colour linguistics develop then be reinvented, boundaries be defined then broken.

With an audience possessing the tools to colour grade their own images, we have entered an era of audience sophistication, where the colour grade of our dreams and stories has become intrinsic."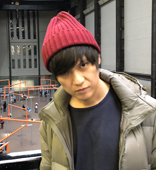 Ji Yong Kim
Cinematographer

As DI technology has evolved, the role of the colourist has expanded. In addition to traditional colour grading, the colourist also visually edits the story - and that is why their names appear in the opening credits in Korea.

Golden Frog winner at Camerimage, Ji Yong Kim, has worked with influential directors in recent Korean cinema, including Jeewoon Kim, Chan Wook Park and Dong Hyuk Hwang. He is currently working on a TV series with Japanese director Takashi Miike.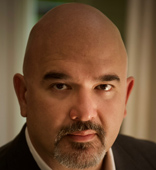 C. Kim Miles
Cinematographer

Born in Malaysia to an expatriate American father and Straits-born Chinese mother, C. Kim Miles was inspired at a young age by his mother's lifelong love of photography. After graduating secondary school at the age of fifteen, Miles accepted a job first as a grip, and later as a camera assistant, beginning a journey in the film business that has now endured over thirty years.

Given his first opportunity to direct photography in 1997, Miles's growing reputation for quality visuals and collaborative problem-solving led to a string of over thirty commercials and music videos throughout South East Asia, before he returned to Canada.

After working on at least 30 projects representing a variety of genres and styles, including the TV series' Arrow and The Flash, Miles was given the chance to work with acclaimed director Robert Zemeckis in 2017 on Women of Marwen. He continued his collaboration with Zemeckis on the TV series, Project Blue Book, where his photography on the second episode earned him a coveted 2020 American Society of Cinematographers Award.

Miles continues to enjoy the exploration of storytelling in the visual medium of motion picture, photographing projects that inspire and stimulate his imagination.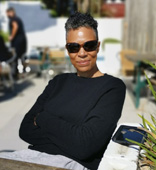 Jet Omoshebi
Senior Colourist, Goldcrest Post Production Facilities, London

Jet's work has received multiple nominations for creative and technical achievement and won her awards including both the prestigious Women in Film and Television Craft Award and the RTS Award for Picture Enhancement.

Collaborating with highly regarded DoPs, directors and agencies, Jet has contributed to acclaimed TV dramas and feature films in recent years, including Fortitude, Rellik, The Night Manager, The Witcher and The Terror.

"It's often hard to quantify what a good colourist brings to a project, that inscrutable 'fairy dust' that we sprinkle. It's great to come out of the shadows and celebrate excellent talent with an award of our own."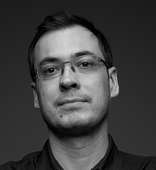 Cem Ozkillicci
Senior Colourist, Uhoert

A true globetrotter, Cem Ozkilicci has worked for many years in various markets such as Scandinavia, Canada and the US. He started off his colour grading career by working with telecines, eventually moving to non-linear grading where his Flame background helped him to push the limits of the grading toolsets

Currently based in Oslo, Norway at Uhoert, Cem's work stretches across a variety of formats including commercials, features films as well as episodics. With a keen eye for detail and strong visual sense, Cem does not shy away from going the extra mile to help find the right tone for the story.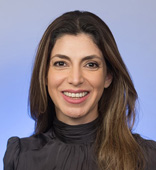 Beatriz Pineda
Sr. Director, Non-Linear Distribution & New Technologies, HBO Latin America

Beatriz's vast experience in the media distribution supply chain across Latin America, the Caribbean and Brazil is driven by her technical skills and taste for research.

She has helped companies such as HBO and Sony to optimise their media distribution pipelines, introducing innovative products in a highly demanding industry.

"As imaging technology leaps forward, we have also become more creative. Diversity of streaming platforms, higher standards for picture quality, new technologies for content processing and distribution...the possibilities for design and expression have expanded tremendously.

In Latin America for instance, I've witnessed a boost in quality, talent, and creative ideas on set and in post. I'm sure it will show through in this competition."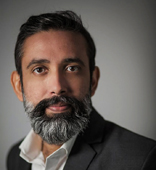 Shanker Raman
Cinematographer, Writer, Producer and Director

After graduating in physics, Shamker Raman went on to major in cinematography at the Film and TV Institute of India, Pune (1995), learning the power of narrative under masters such as Istvan Gaal. He then went on to work on documentaries and shorts, until he shot his first film The Great Indian Butterfly in 2004, directed by Sarthak Dasgupta and finally released in 2007. In that year, he also co-wrote and shot Frozen, which went on to be awarded Best Cinematography at the prestigious Indian National Awards and the Durban International Film Festival.

Since then, Shanker has worked on many acclaimed movies and documentaries, including Harud (Autumn), Peepli (Live), The Reluctant Fundamentalist and Maagh (The Winter Within). He is also a noted script writer and, more recently, director, directing his first feature film, the neo-noir Gurgaon, in 2016. Shanker is currently completing his second directorial venture, Love Hostel.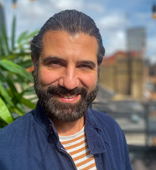 Joe Stabb
Senior Colourist, Fifty Fifty Post

Joe Stabb has a strong reputation for technical and creative thinking, and a wealth of experience in television and film. From a photographic background, and starting out as a camera assistant and later broadcast engineer, Joe's evolving approach to grading has reinforced his relationships with cinematographers and production departments.

Joe's long list of credits spans multiple genres as he continues to push the boundaries in HDR long-form programming. His most recent work includes Sexy Beasts, Jack Whitehall: Travels with My Father and Sex: Unzipped, which were all mastered and delivered in Dolby Vision for Netflix.

"With some incredible advancements in acquisition formats, grading systems and display technologies, it will be exciting to honour the collaboration and excellence that happens through the eyes of the colourist. I'm delighted to be part of the awards process for the recognition of such a magical art form."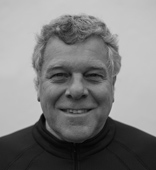 Mick Vincent
Colourist

After qualifying as an electronics engineer, Mick Vincent joined Rank Cintel as a telecine engineer and travelled the world installing and maintaining their products. He made an important career decision in 1985, joining the fledgling VTR as a colourist working exclusively on commercials. Eventually, Mick started mixing non-linear feature film grades like the video master of Love Actually, and worked as Supervising Colourist on The Constant Gardener.

After moving to The Mill, Mick was instrumental in the decision to choose Baselight as their first non-linear grading system for commercials and it quickly became the go-to system both for commercials and long-form. After that, he worked on thousands of commercials, as well as well-known and loved TV shows such as Doctor Who, Torchwood and Merlin.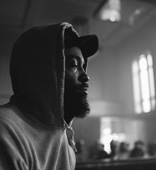 Bradford Young ASC
Cinematographer

Originally from Louisville, KY, Bradford Young is a cinematographer and visual artist.

Inducted into the Academy of Motion Picture Arts and Sciences (2014) and the American Society of Cinematographers (2015), Bradford's recent film contributions include: Ava DuVernay's When They See Us; Denis Villeneuve's Arrival, for which he was nominated for an Academy Award and a BAFTA for achievement in cinematography; Ron Howards Solo: A Star Wars Story; Ava DuVernay's Selma, for which Bradford was nominated for an Independent Spirit Award for Best Cinematography in a Motion Picture; JC Chandor's A Most Violent Year; David Lowrey's Ain't Them Bodies Saints, and Andrew Dosunmu's Mother Of George, both of which won him Sundance US Dramatic Competition Excellence in Cinematography awards (2013).